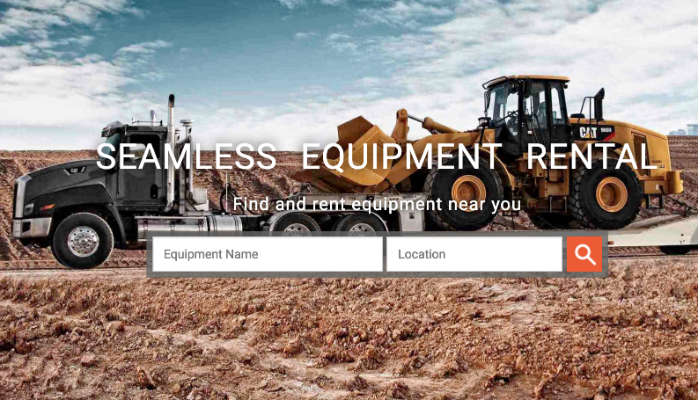 So you want to rent heavy or construction equipment to get the job done, but you're waiting on rental companies to call you back with estimates–What if you didn't have to deal with the hassle calling company after company to compare prices only to be surprised by hidden fees?
We live in a renter's society. It is no longer practical for subcontractors to buy every piece of heavy equipment to get the job done; it's expensive and often not used enough to justify the costs of purchase, storage, and maintenance. On the other hand, renting can allow your business to run multiple projects on-the-go without overextending cash flow. For the smallest of small companies and also for the major contractors, there is no cheaper option when you start to consider the hassle of owning a variety of specialized equipment. But the process of renting such equipment is a bit of a hassle. There is no joy in the hours it takes to call multiple rental agencies, sometimes waiting hours for them to get back with you on the prices. After comparing costs and deciding on a rental agency you discover added fees in the contract: delivery fees, environmental fees, insurance fees. The time, hassle, and surprises have to go!
Not anymore.
Tobly Inc. streamlines equipment rentals by partnering with quality local suppliers and managing your rental process. We make equipment rental faster and easier by providing complete out-the-door prices for all the suppliers. What you see is what you pay. Know the true costs before you rent. No more hidden fees; no more calling around and waiting for prices; no more waiting for suppliers to open. You can find and rent construction, heavy and industrial equipment such as: Excavators, track loaders, backhoes, scissor lifts, boom lifts and much more all in one place. We give you a guaranteed rate and the right machine. It's easy to reserve the equipment online for pickup or delivery. What used to take hours now only requires a few clicks.
The goal of this platform is simple — accessibility. Tobly has what you need, where you need it, when you need it at competitive prices.