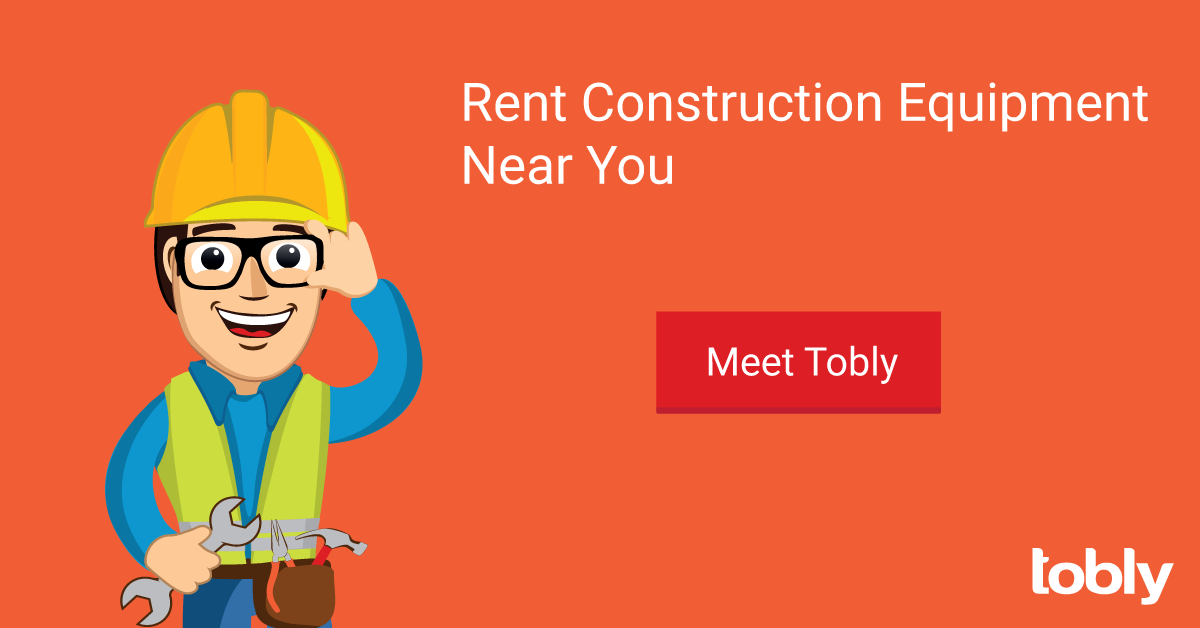 "TOBLY MAKES EQUIPMENT RENTAL EASY, ANYONE CAN USE IT"
Tobly.co, New York's premiere source for online equipment rentals, is thrilled to announce the launch of its Tobly Pages feature. This feature, which comes in response to overwhelming demand from Tobly's early users, does two things. First, it lets renters see in-depth information about suppliers listing equipment in their area. Second, it lets them book equipment from their preferred supplier on a single click.
See video here.
Serial entrepreneur Pablo Carvallo, who has managed construction projects on two continents, founded Tobly Inc. last year after realizing that equipment rental is one of the hardest parts of any project. "Before Tobly, there was simply no way to search for a piece of equipment," Pablo says. "Contractors had to call multiple suppliers one by one to ask if they have the piece they're looking for, and how much it would cost to rent. It became very complicated, even with the luxury of search engines like Google."
 "Building a marketplace is about transparency and social accountability. Tobly Pages brings that to equipment rental like never before."
Tobly, which focuses on New York City as well as Philadelphia and upstate New York, makes the process of finding rental equipment dramatically easier. On Tobly, anyone simply enters the equipment they need, where they need it, and when their job starts and ends. Tobly shows them a list of equipment near them, and lets them message suppliers directly. Suppliers have used Tobly to list over 2000 pieces of equipment, ranging from power drills to D8 bulldozers.
With the new Tobly Pages feature, Tobly has created the one thing missing from online rental- transparency. The feature gives renters all the information they need to build long-term relationships with suppliers. Even better, the site now features in-depth reviews of each supplier, and lets them arrange bookings directly with a supplier in seconds. "Building a marketplace is about transparency and social accountability," says Pablo. "Our Pages feature brings that to equipment rental like never before."
Tobly is welcoming new renters every day, and features live support for new users. To find the cheapest, most reliable equipment on the web, sign up for free at Tobly