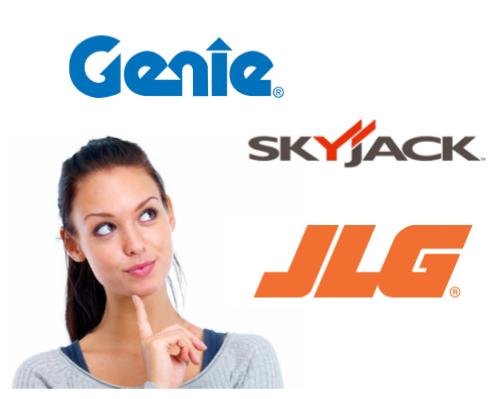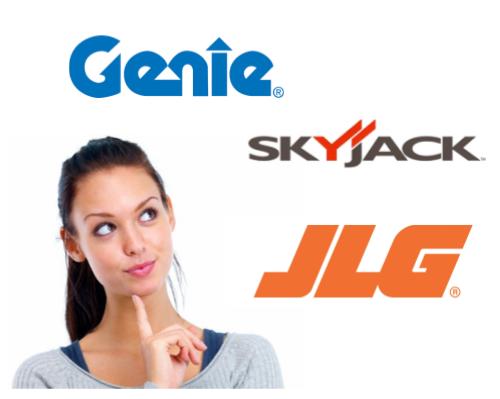 Genie, JLG, and Skyjack. All are high-quality aerial work platforms, and each has its unique properties that make it special. There are hundreds of brands worldwide, yet these three names come with a high premium. Certainly, these big names have higher resale value, and this is one incentive to purchase them over smaller brands. If you are looking to rent, there may be less incentive to stick with the big names.
Let's be honest. What you are really paying for when you opt for these brands is the credibility and trust that comes from a big marketing bill. To be fair, here are some major brand differences.
Genie
Perhaps the biggest perk of the Genie is that more than are known to be slightly more stable than other lifts which has given them a good name. If you are interested in buying a Genie, they also come with an impressive five-year-warranty.
Consumer reports suggest that Genie is more reliable than JLG and Skyjack.
Regarding support, they release the more regular safety bulletins to customers as necessary.
JLG
JLG is owned by Oshkosh who strives for sustainability. JLG produces some of the most environmentally friendly boom lifts and access equipment. They also invest in innovating more sustainable operations. JLG might be the best option for the environmentally conscious contractor.
JLG products tend to have a heavier lifting capacity than Genie and Skyjack.
In addition, they have a comprehensive support group, providing assistance with an instructor both online and in person
Skyjack
Skyjack takes great pride in making their products easy to service and maintain. They use simple designs and do not require special tools to service their machines. Parts are easy to order and replace. For this reason, they tend to have the longest rental lifecycle.
Consumer reports suggest Skyjack is a slightly better brand to handle rough terrain.
Skyjack also has exceptional online training which meets ANSI/ITSDF, CA and OSHA requirements
These three brands own a lot of the US market because of their reputation, but not necessarily because they make better products than some smaller. In the next section, we are going to compare specifications across two major brands with two small or medium brands, and you will find there is relatively no difference in performance.  
Comparing the 19ft Scissor Lift

Comparing the 45 ft articulating boom lift

Emerging names
Given the global competition for innovative technology, several nations are in competition to create the highest quality, lowest priced Aerial work platforms. Specifically, the low production costs in China mean the competition there is stronger than anywhere else. While names like Genie, Skyjack, and JLG are familiar to us, the prices of equipment coming from China are tempting.  More and More, OEM brands from China are squeezing themselves into the aerial work platform rental market. Names like Honty, Jinchuan, and Olift certain do not sound as familiar. However, that does not mean they are not as good of quality. Our only recommendation about renting a Chinese brand is the same are renting any other equipment–make sure you can read up on the safety instructions.
If you are need to rent an aerial work platform, regardless of the brand, Tobly can help you find what you are looking for. All of our equipment goes through a rigorous safety inspection, so all you have to tell is how much you are lifting and how high you want to go! Click here to browse lifts now.